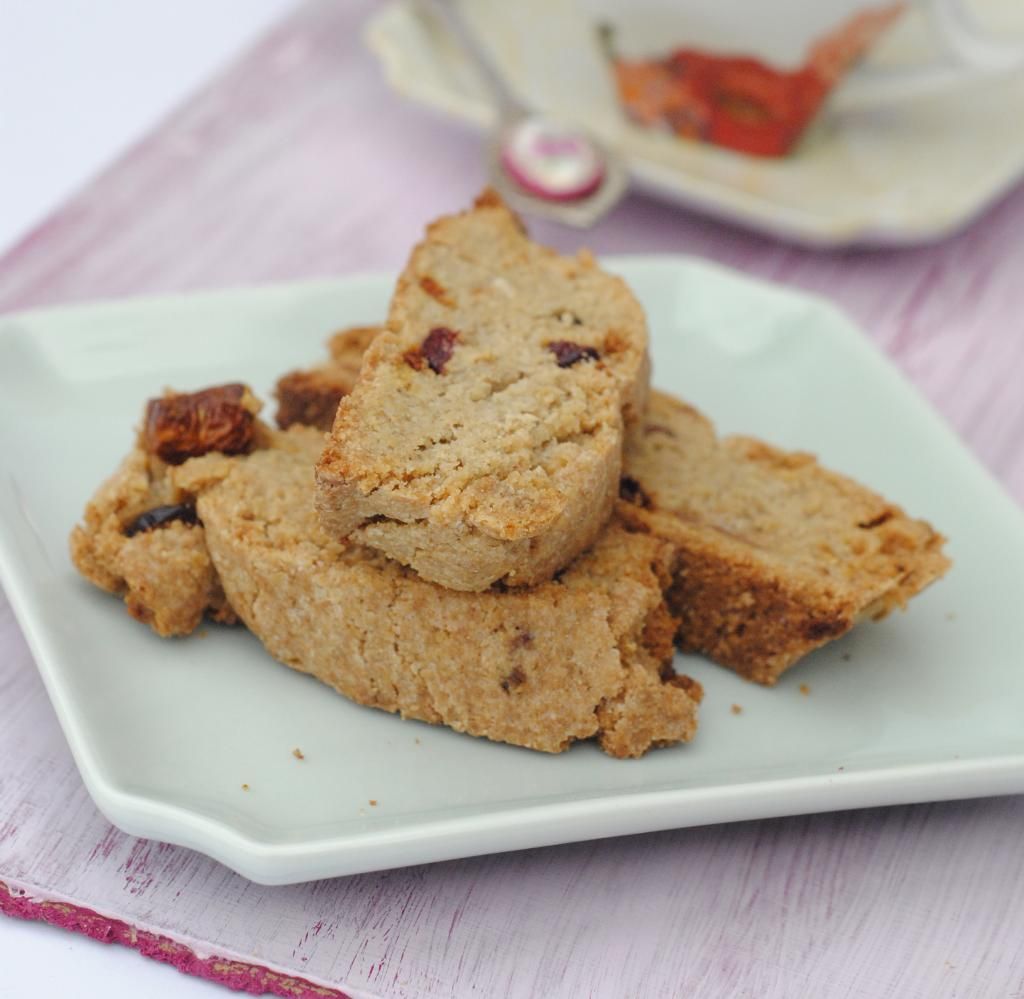 White Chocolate and Berry Biscotti



Crunchy melt in the mouth white chocolate and berry Biscotti.

Ingredients:
2 cups buckwheat flour
1 teaspoon bicarbonate of soda
1/2 teaspoon salt
3/4 cup sugar
1/3 cup mild olive oil
1/3 cup water .
few drops vanilla extract
1/2 cup white chocolate drops
2 medium eggs
1/2 cup dried mixed berries, cranberries, goji berries, blackcurrants, physalis, blueberries and strawberries,


Method:


1. Preheat oven to 375 degrees F /175 Degrees C.
2. In a bowl sieve together the flour, bicarbonate of soda and salt.
3.Add to the flour the sugar, berries and chocolate chip and stir it in.
4.Mix together the vanilla,eggs, water and oil and whisk together.
5. Add the wet mixture to the dry mixture a little at a time until the flour form a dough.
6.Bring together the dough and divide it into two parts, roll each part into a sausage shape approx 6 inches long and three inches wide and place each sausage onto a greased baking tray.
7.Bake for 40 minutes. Remove from the oven and let cool completely.
8.Place the baked sausage on the cutting board. Using a sharp serrated knife, cut the log on a diagonal into 3/4-inch-thick slices.
9.Arrange the biscotti on the baking sheet. Bake the biscotti again, for 15 minutes, until they are golden brown.
10.Remove from oven and cool on wire rack.
Details
Prep time:
Cook time: 60mins;
Total time:
The Buckwheat flour and the super mixed berries used in this recipe were sent to me by MyProtein, an on line retailer that sells many health foods, such as flours, berries and a range of health food products. They also sent me some dried roasted coconut. There are many healthy ingredients that you can purchase from My Protein. The products are packaged in foil packs to keep them fresh and are available to order on line.