Strawberries are in abundance this time of the year. Nothing beats a big bowl of strawberries smothered with lashings of cream.There are so many recipes that are my favorite that I look forward to making when strawberries are in season such as strawberry tart, strawberry mousse, strawberry ice cream and strawberry lemonade.Below I am sharing my favorite strawberry lemonade recipe.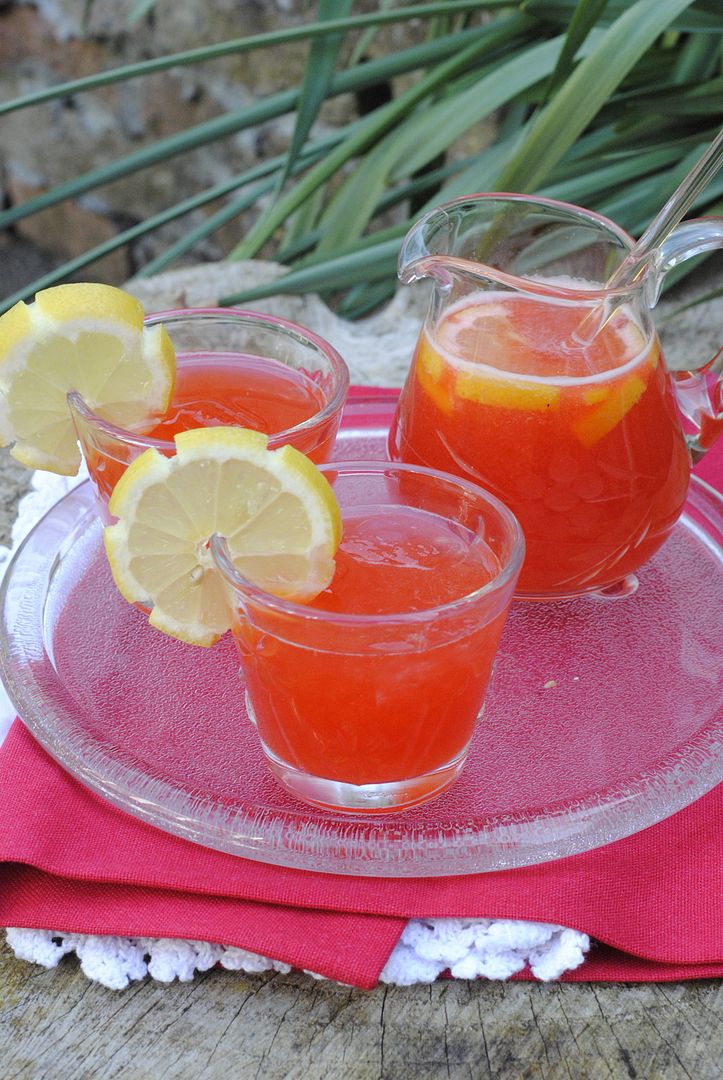 Strawberry Lemonade
Refreshing and delicious summer strawberries with a lovely citrus tang from lemons makes this lemonade simply delicious .
Ingredients:
12 Strawberries
2 Lemons
100 ml sparkling water
1 tablespoon stevia sugar
1 cup icecubes
Method:
1. Wash the strawberries and hull them.
2. Cut the top and bottom of one lemon and cut it into slices.
3. Peel the second lemon and remove the skin and pith.
4.Add all the strawberries and whole peeled lemon into the Optimum 600 and extract the juice, once all the fruit has been juiced add some stevia sugar to sweeten it.
5. Strain the juice into a jug and add the sparkling water, ice cubes and some lemon slices.
6. Stir and serve in glasses garnished with lemon slices.
Details
Prep time:
Cook time: None
Total time:
Yield:

2 servings
The Optimum 600 juicer is slow juicer that extracts juice keeping all the nutrients in it.To find out more about it and make a purchase You can check it out
here.
Currently its on a special discounted price of only £249