At simplyfood I do try and post healthy recipes but once in awhile it's nice to bake a cake or a special treat. I made these chocolate brownies to share at work with my colleagues as a treat. I have never baked brownies before so I thought it was best to use a tried and tested recipe and adapt it a little. I took inspiration from the
Mary Berry Chocolate Brownie
recipe.
The brownies turned out delicious although I think next time I will reduce the baking time by 5 minutes to make them a little bit more gooey in the centre. I found the addition of coffee really highlighted the chocolate taste.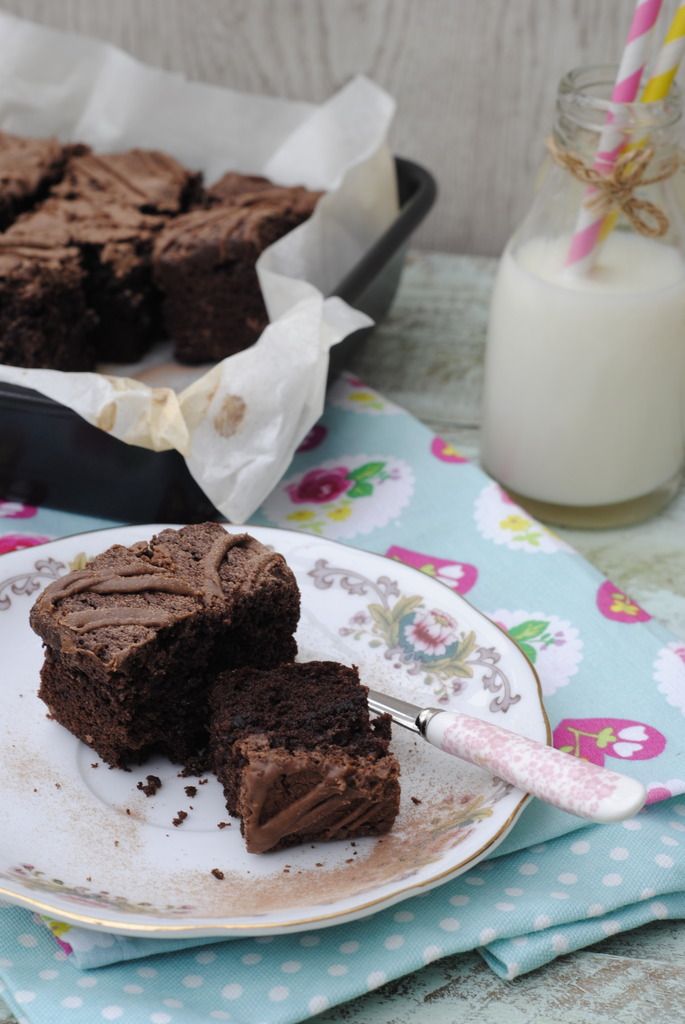 Chocolate Brownies
Chocolatey gooey indulgent chocolate brownies
Ingredients:
375g

Plain chocolate chopped up

250g

Margarine softened

2 teaspoons

Instant coffee

2 tablespoons

Hot water

2

Eggs

250g

Sugar

1 teaspoon

Vanilla essence

90g

Self raising flour

250g

White chocolate chips

1/2 tablespoon

Cocoa for dusting.
Method:
1. Grease and line a loose bottom square baking tin 10x10 size
2.Preheat the oven to 180 degrees C
3. In a microwave safe bowl add the 375g of chopped chocolate and margarine and heat on high for 30 seconds stir and repeat at 30 second intervals until chocolate is melted.Make sure you stir between each stage. Remove the chocolate from the microwave and allow to cool.
4. In another large bowl add the coffee and add to it the hot water, mix to melt the coffee. Add the eggs, vanilla and sugar and whisk until the mixture is light and fluffy.
5. Slowly add the melted chocolate until it is all incorporated.
6. Fold in the flour gently and then stir in the white chocolate chips. Do not over mix.
7. Pour the mixture into the prepared cake tin and bake in the preheated oven for 40-45 minutes.
8. Remove the brownies from the oven when they are soft to touch and crust is crisp but centre is slightly gooey.
9. Allow brownies to cool completely, once cooled cut into squares and sieve some cocoa on the top.
Details
Prep time:
Cook time:
Total time:
Yield:

16 pieces