I do like a cake every now and then with my cup of coffee, however I am not too fond of buttercream and fondant icing on the cake. I am a plain cake person with just good flavour and no topping. I love chocolate cakes and this vegan recipe with no eggs or butter is so delicious that it is one of my most favourite recipes. It is also very easy to adapt the recipe if you want to add other flavours in cake.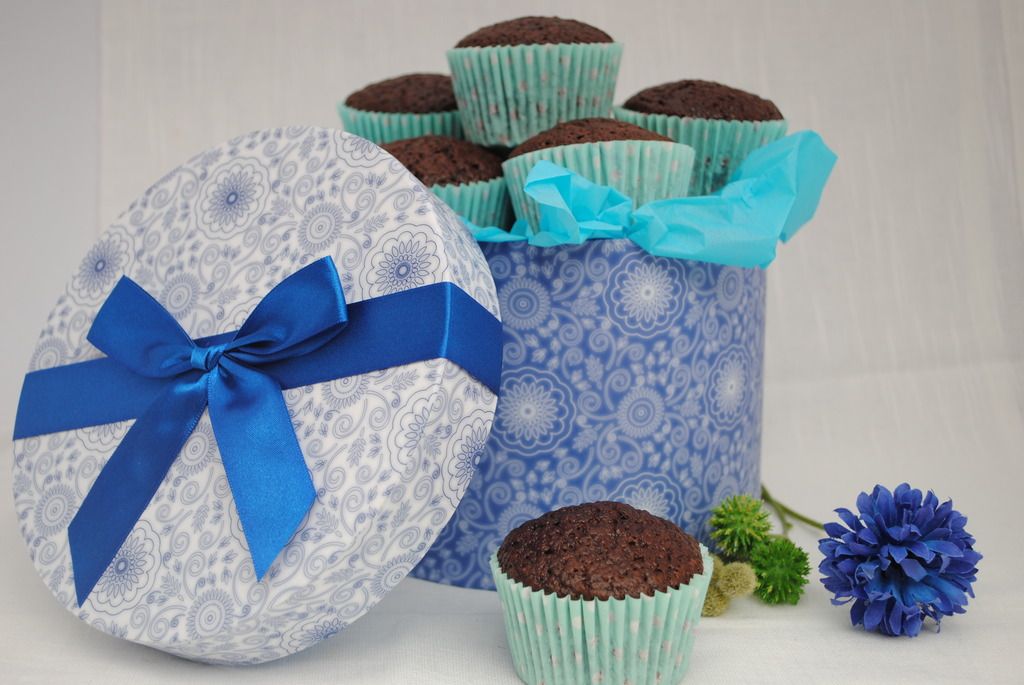 Eggless Chocolate Cupcakes
Moist and deliciously chocolatey cupcakes, that are egg and dairy free.
Ingredients:
Dry Ingredients:
1.5 cups Plain Flour
1/4 cup cocoa powder
1/2 teaspoon bicarbonate of soda
1/2 teaspoon of baking powder
1/2 teaspoon salt
3/4 cup white caster sugar
1/2 cup Milk chocolate chips
Wet Ingredients:
1 cup Water
1/3 cup Sunflower oil
1 tablespoon apple cider vinegar
1 teaspoon vanilla essence
Method:
1. Preheat oven to 180 degrees C
2. Line a muffin pan with cake cases.
3. In a large bowl sieve the flour, cocoa, salt, baking powder, bicarbonate of soda three times to get lots of air in the mixture.
4. Stir in the sugar.
5. In a jug add the water ,oil, vinegar and vanilla essence and whisk together.
6. Gently fold the wet ingredients into the dry and do not over mix, you want to keep the mixture as light as possible. Stir in the chocolate chips.
7. Spoon the mixture into the cake cases and bake in the preheated oven for 25 minutes or until a skewer inserted in the cakes comes out clean. Once baked remove tray from oven and wait for the cakes to cool. At this stage you can swirl butter cream on the top if desired.
Details
Prep time:
Baking time:
Total time:
Yield:

16 cupcakes depending on size of cake cases.
For other eggless recipes do check out the posts for more cake ideas
here.