I use a lot of spice mixtures such as garam masala, biryani masala and tandoori masala in my cooking. But I hate using prepackaged shop bought spices as they don't have the same aroma that freshly ground spice mixtures do. There is nothing better than the fragrance that is released from freshly roasted ground spices.
To make your own spice mixture, it is better to make it in small quantities as over time the spice will loose it aroma.Always store spices in an air tight sterilised glass jar. To grind your own spice a good quality coffee grinder is essential. It should have a strong blade and a pulse operation. Spices such as cinnamon should be broken into small pieces.
Before grinding spices, dry roast the individual spices in a pan on a low heat, constantly tossing the mixture so that the spices start to release the aroma.Once spices are roasted, allow them to cool to room temperature and then grind them to a powder in the coffee grinder using the pulse button, this ensures that the motor does not burn out and you can control the texture of the spice mixture whether you want it fine or coarse.
I love the Lloytron coffee grinder from Qwerkity, it is a stylish coffee grinder for the kitchen with a powerful and quiet motor. It has stainless steel blades with a pulse operation which is perfect for grinding spices and coffee.The grinder comes with a a transparent easy-view lid and it has an integral cord tidyfor easy storage. The Llottron coffee grinder is the perfect gadget for any foodie. It retails at £ 24.99 and is available from Qwerkity.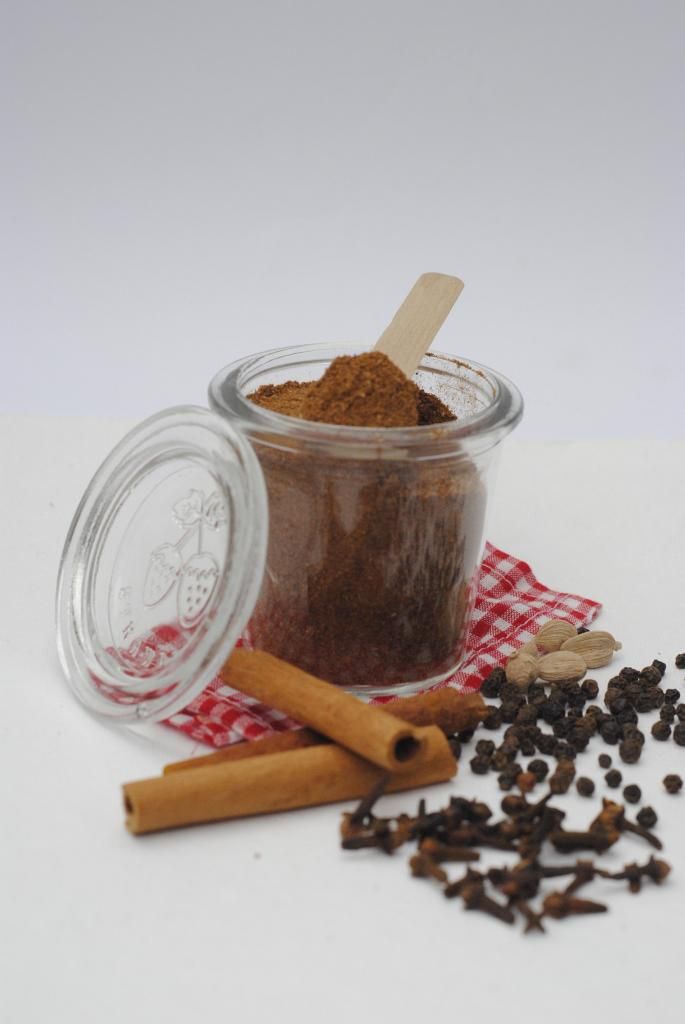 Garam Masala
Aromatic homemade garam masala with flavours of the East

Ingredients:
1 tablespoon

Cardamom seeds

1 tablespoon

Cloves

4 large

Cinnamon Sticks

broken into small pieces

1 tablespoon

Black Peppercorns

4

Star Anise
Method:


1. In a heavy bottom pan dry roast the spices on a low heat for 10-12 minutes until thy start to release a spice aroma.
2. Remove the spices from the heat and transfer them to a plate and allow them to cool to room temperature.
3.Once spices are cooled transfer them to the coffee grinder and grind them to a fine powder.
4. Transfer the garam masala to a sterilised glass jar with an air tight lid and store in a cool dry place.
Use the spice mixture to flavour, curries, rice or soup.
Details
Prep time:
Cook time:
Total time:
Yield:

1 small jar
I was sent the coffee grinder by Qwerkity to review, all the opinions and thoughts shared in this post are my own and unbiased.